China Brass CNC Machining Supplier: A Complete Guide For Custom Brass Parts

Are you looking for a material with good mechanical properties, strong corrosion resistance, good malleability, high conductivity, and even good acoustic characteristics? If so, you should consider brass.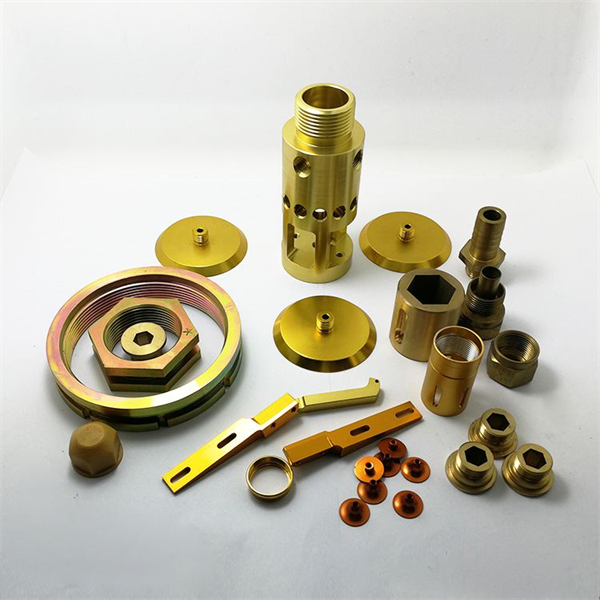 Brass is a metal commonly used in various industries due to its various desirable properties.The alloy contains copper, zinc, and other metals such as magnesium, iron, and lead. These metals all contribute to their properties, and, the inclusion of lead makes it very machinable. This is why the metal is quite suitable for brass CNC machining.
---
---
What are the advantages of Brass CNC Machining?

Brass offers helpful properties that make it a perfect option for a number of applications. Below are some of the benefits of brass when it comes to CNC machining.

1. The material is easy to be machined – brass is among the easiest materials to machine. Even though some may prefer free-machining steels, brass alloys have better machinability than any other.

2. Its strength and hardness – due to hardness and the strength of the brass, it can be used in a wide range of applications. Moreover, it is softer than other elements such as steel alloy. However, it is weaker than most of them.
3. Better machinability – another advantage of brass is its machinability. It is commonly used in CNC machining over other materials due to its machinability. For uses that do not need the hardness and strength of steel, brass is the best option.

4. It is corrosion resistance – apart from showing the same favorable hardness and strength you would get from aluminum alloys, brass is corrosion resistance. It is even more remarkable when alloyed with some amounts of aluminum.

5. Very attractive – the other benefit of brass CNC machining is how visually appearing it is. Compared to other materials, brass does not need any extra coating.

---
---
Types Of Brass Grades For CNC Machining

Brass, in its simplest form, is a combination of copper and zinc. However, alloying brass with combinations of other metals such as tin, aluminum, lead, and iron can produce brass alloys with unique characteristics.There are different grades of brass which all depend on the constituent of copper and zinc it contains. These variations in composition also affect the properties of applications of various grades of brass.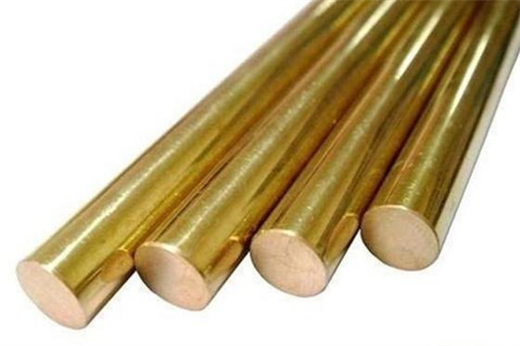 1. Brass C360
Machinists commonly refer to this alloy as free machining brass. It is the most common brass grade used in machining. It is renowned for its high machinability and tensile strength. Its high machinability is attributed to its lead content which makes up about 3% of its constituents. Machinists use it for machining brass custom parts such as electrical equipment and joints or screws.

Advantages
Easily machinable.

Corrosion resistance.

Good tensile strength.

Disadvantages
Lead content could cause issues if used for medical applications.

Susceptible to acids.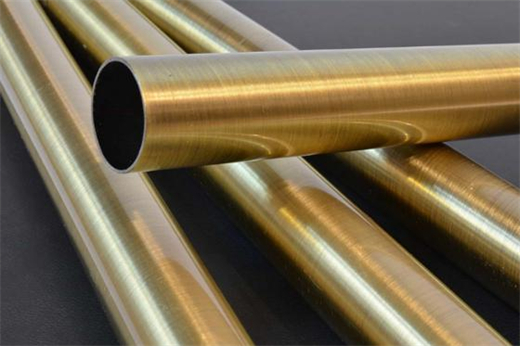 2. Brass C230

Machinists refer to this grade as the red brass or Nordic brass. It also has moderate strength and good anti-rust properties. The C230 is popular for its season-breaking and dezincification resistance. Manufacturers also use it for making pipe service lines due to its resistance to water corrosion. It is also applicable for custom parts such as rotor bars, j-hose bends, etc.

Advantages

Resistance to dezincification.

Moderate tensile strength.

Resistance to corrosion.
Disadvantages
It might not withstand corrosion in harsh environments.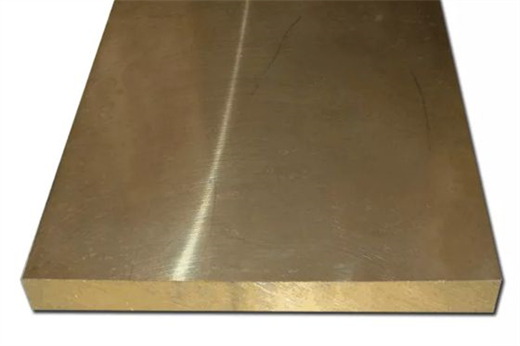 3. Brass C220

Machinists refer to this alloy as commercial bronze. Despite the name, its constituent still makes it a brass alloy due to its higher copper content. It has a good machinability rating, strength, and ductility. It is a favorite in the architectural world and is used for machining weather strippings.

Advantages

Excellent corrosion resistance.

Good machinability rating.

Good ductility and strength.
Disadvantages

Might require extra annealing treatment after exposure to harsh environments.
---
---
Brass Surface Finishing Selection

Another thing about machined brass is that it is easy to finish brass. What type of surface finishes can be applied to brass parts?

Can brass be powder coated? Powder coating is the process of applying a dry coating to the metal surface, the powder usually consists of several components that mixed together and granulated into fine grains. Brass can be powder coated.

Grinding or abrasive machining is the process of removing irregularities on the surface of the metal using a grinding wheel. Common metals to go through the grinding process including brass, aluminum, steel and more.

Can brass be anodized? Anodizing is the process of forming an oxide layer on the substrate using chemicals and electricity. Aluminum is the most common material used in anodizing, magnesium, niobium, titanium, zinc and tantalum can also be anodized, but copper and brass cannot be usefully anodized. Aluminum copper alloys are the only kind of copper that can be anodized.

Can brass be plated? Yes, you can apply chrome plating and nickel plating on brass machined components to gain decorative finish, improved durability and higher impact & corrosion resistance.

---
---
How To Know If Brass Is The Right Choice For Your CNC Project?

CNC metal machining uses various metals as raw materials for machining. Deciding on brass as the right metal for your CNC project would mean you'd need to make sure the applications of your machined part match the property profile of your brass grade.

Make Machined Brass Parts with Hongmingsheng
Of course, you could consult an expert's opinion to ensure you're doing no wrong. We have a team of experts that can offer answers to any questions you have about CNC machining, including machining brass.

Our experts have a deep knowledge of the CNC brass machining process. We offer various CNC machining services such as milling, turning, drilling, EDM, etc. In addition, our production processes are also ISO 9001 certified, and you can be assured of the best machined parts every time.

You can contact us by requesting a quote for any brass manufacturing process. One of our project managers will review your application and get a quote and DFM feedback for you within 5 business hours.