Custom sheet metal stamping Services supplier

Low Cost Metal Stamping Molds Tools.

From 10 PC – 5.000,000 PC Metal Stamping Services.

80 Ton – 1.000 Ton High-Speed Stamping Equipment.

Real Factory Quote.

Global Delivery, 3000+ Customers Choose HONGMING SHENG MFG.
Looking for top-quality sheet metal stamping services? Look no further than our company! Our expert team of technicians and engineers use the latest technologies and equipment to deliver precise, high-quality results that meet even the most demanding specifications.

Our stamping services are perfect for a wide range of applications, including automotive, aerospace, electronics, and more. Plus, we offer a variety of materials, finishes, and customization options to ensure that your project is exactly what you need.

And with our fast turnaround times and competitive pricing, there's no reason to wait. Contact us today to learn more and place your order!

Non-Disclosure Agreement
Hongming sheng always respects the rights of intellectual property rights and opposes any plagiarism or counterfeiting. Without the approval of the customer, we cannot disclose any relevant information to a third party, including but not limited to product drawings, design plans, product pictures, molds, manufacturing processes, etc. Hongming sheng is willing to sign NDA with customers to protect the interests of both parties.
With excellent metal stamping capacities,HONGMING SHENG MFG provide services to clients with competitive costs and top notch stamping products. We provide a wide scope of metal stamping services, for example, single stamping, progressive die stamping,in-die tapping, composite die stamping, etc and so on.

As a professional metal stamping company, we have been focused on metal stamping manufacturing for 11 Years, understand the requirements of every industry for stamping items, kindly let us know how to utilize the product and the business and reference standard, with we will give you a detailed product design and production plan report before getting the metal stamping dies.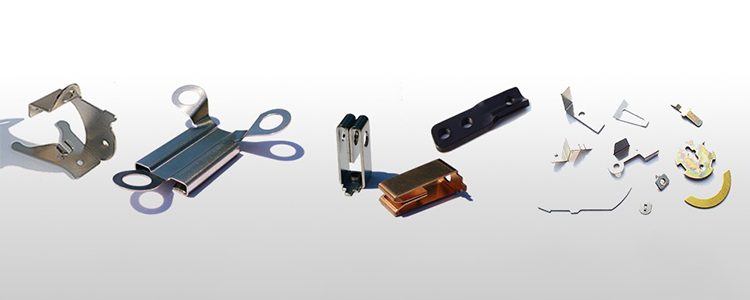 HONGMING SHENG MFG equipped with independent focal point of the metal stamping dies, The stamping products was set up with UG software, like the model, the utilization of CNC machining and grinding polishing cleaning process, get the metal stamping dies, in a usual routine cycle of 12 days, the structure iis extremely complicated stamping parts of the dies up to 30 days.

HONGMING SHENG MFG can develop different types of metal stamping dies, and can be proficiently fabricated and placed into production. Ensure the design metal stamping dies, meets the most severe stamping specifications.We can produce 84 x 144 long progreissive die.Our specialty is creating imaginative solutions for a scope of component materials including high strength steel, hardened steel and aluminum.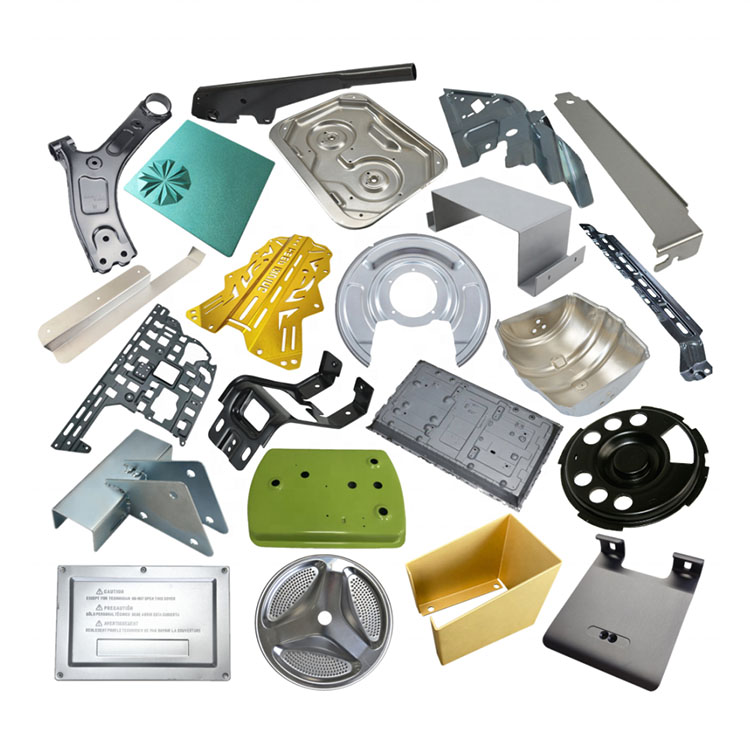 Precision metal stamping is widely used by sheet metal stamping services . It is characterised by the minimal expense and high-effectiveness large scale processing. The sheet metal stamping company can keep up with stable superior quality and progress, and customised production as indicated by your requirements and resilience ranges.

Precision metal stamping is an assembling strategy processed by the sheet metal stamping company, it is used to transform sheets of metal into the ideal size and shape of the parts required for different industries. This process enables quick and precise production of a wide range of metal parts by varied operations of sheet metal stamping company, for example, stamping ,folding, drawing and piercing into a single operation or series of associated tasks.

In addition to higher accuracy and exactness, the other benefits our precision sheet metal stamping services exhibits over other assembling measures by competitors of sheet metal stamping china industry, include:

Greater process and better product quality. Precision presented by the sheet metal stamping services means making less mistakes during production . This implies there is less chance of producing mistakes or making it under the control of clients and sheet metal stamping companies .

Lower production costs. For the most automated process under sheet metal stamping services, mitigates the requirement for manual labor work. This quality leads in a lower mistake rate, which also means less material usage and waste during a production run of a sheet metal stamping company.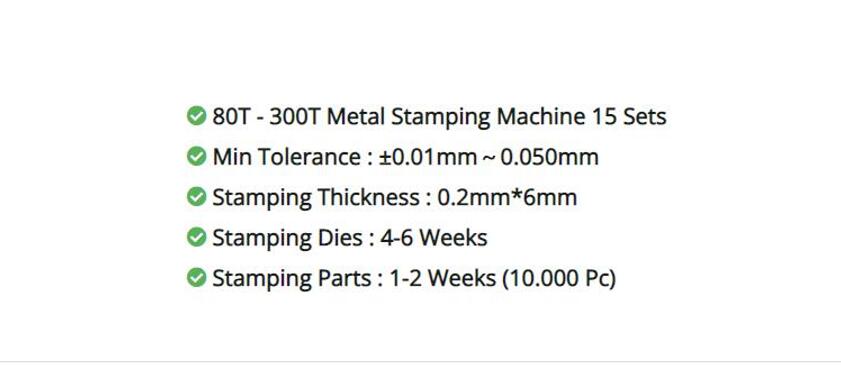 Progressive Die Stamping Services

It is a high-efficiency metal stamping services. The progressive die stamping mold has multiple stations, and each station will perform different stamping steps, such as: cutting, bending, hole, rolling, stamping LOGO, etc. It has the characteristics of high production efficiency, lower cost, higher repeatability, and higher precision. The technical cost of the mold is relatively high, which is suitable for the rapid production of mass products.

The decision to produce a part in progressive stamping dies upon size, intricacy and volume of production. Progressive stamping die is a type of metal stamping dies, utilized to produce an enormous number of parts and keep the expenses as low as could really be expected. The greatest levels of demands in accuracy and durability should be met.

Because of the intricacy of progressive stamping dies, your trusted metal stamping china company, Milun MFG will deal with all factors that contribute to accomplishing the ideality of part quality, including blank position, pilots, limits and boundaries and stretch-web deformation.

Pilots assume a significant role in progressive stamping – they fix the strip into a proper position and keep up with power over it. Likewise, they are fundamental for precise sheet positioning during apparatus closing and attracting tasks that kick the bucket. Different components to be considered are timing and collaboration of transporters, pads, and upper and lower tools. The advantages of progressive stamping are expanded usefulness and tremendous expense decrease for high-volume production.

Sheet Metal Stamping Services
As the industry's leading sheet metal stamping supplier, we strictly abide by the ISO 2768 tolerance standard. In addition, we can challenge the demanding precision tolerance requirements, and we will do our best to meet them.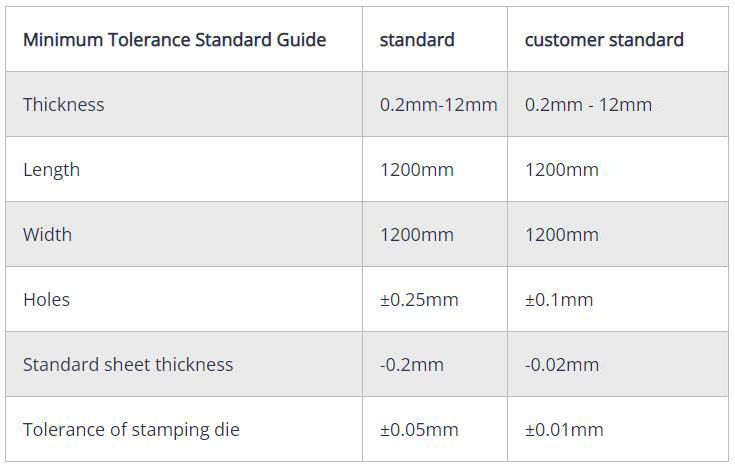 Sheet Metal Stamping China Company HONGMING SHENG MFG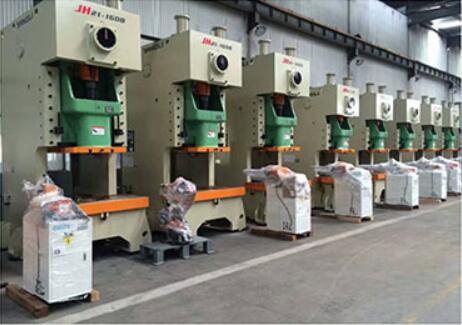 HONGMING SHENG MFG has an advanced independent metal stamping die base, providing metal stamping die design and manufacturing with the most highest quality standards. Different product structures will choose different metal stamping dies, including: precision single stamping die, progressive stamping die, in-die tapping stamping, composite die stamping, etc. The cycle is usually 15 days, and the metal stamping die with complex structure will not exceed 30 days.

We have provided complete OEM Stamping manufacturing Services for more than 1500 buyers around the world, delivered on time to 30 countries and regions around the world, and won the trust of many buyers with high-quality stamping parts and efficient on-time delivery. Stable cooperative relationship.

World Class Quality Production : As a industry leading metal stamping company, HONGMING SHENG MFG has consistently been an expert group of quality engineers to carry out stricts reviews on our products. Our product qualification rate is as high as ninety five percentage.So you don't have to stress about making bad quality products like those from other metal stamping china companies, because the quality is the essence of HONGMING SHENG MFG.

Real Factory Price : Strong internal processing capacity, HONGMING SHENG MFG The metal stamping company, can handle all expense utilization, from raw materials to transportation, all means are influenced under our control. We have an established assembling network in the metal stamping china industry providing 18 years of professional services. and can get a real quotation from the factory, no mediator space.

On-Time Delivery : Experienced metal stamping company such asHONGMING SHENG MFG realizes how to compress time, formulate a complete production processes mechanism, viably and proficiently work, and maximise its assembling capacities as indicated by the production cycle given by client over metal stamping china industries.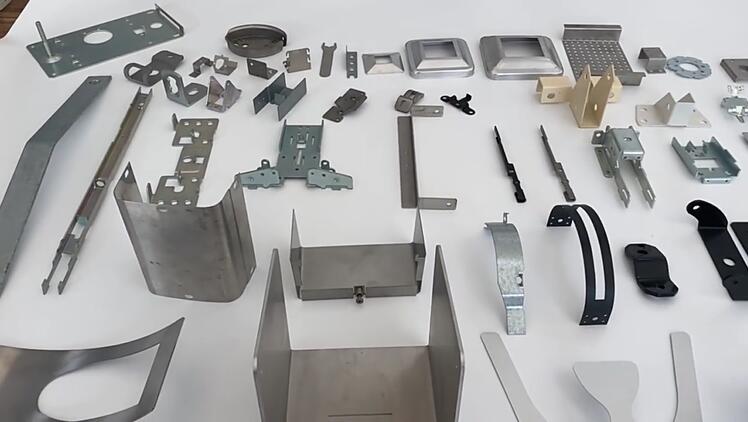 Quality Control Of Metal Stamping Parts

Strict quality control is HONGMING SHENG MFG's corporate life. From raw materials to product packaging and transportation, every link is under our supervision, ensuring that 99% of high-quality sheet metal stamping Parts are delivered to customers.
01. Raw Material Quality Inspection

Long-run participation with large steel mills, all materials will have a material examination report by the sheet metal stamping company, HONGMING SHENG MFG. (chemical report and physical report) before they are put into storage.

02. Initial Size Inspection

Sheet metal stamping companies provide metal stamping dies and measure the size of the material to prevent inadequate machining stipend and bad material.
03. Production Interaction Control

Sheet metal stamping companies foster a production plan, stream flow chart, control time mode and designs, and prevent delayed delivery.

04. Mid-Term Dimensional Investigation
Sheet metal stamping company perform product size examinations at each handling mode, study conceivable quality dangers during item processing, and tackle the processing of issue items in time.
05. Final Size Examination
Metal stamping companies perform all dimensional investigations on the completed items and record detailed assessment reports.
06. Surface And Establishment Test Review
Check the surface of the item to prevent surface issues like knocks, scratches and inadequate surface medicines, and perform gathering tests on utilitarian parts to convey items that meet the functionality, to ensure delivering the best quality sheet metal stamping services, over metal stamping china industry.


What Is Custom Metal Stamping Services?
Provide complete sheet metal stamping and forming project processing for different stamping product designs in various industries, and better realize the functionality and precision requirements of stamping products. Meet customer requirements over the metal stamping china company and the sheet metal stamping china company. Custom stamping products on demand.
What's Type Of Metal Stamping Services?
Progressive die stamping
Transfer Die Stamping
Four-Slide Stamping
Precision Stamping
How Metal Stamping Services Works?
Metal stamping is a cold forming process by a metal stamping china company and the sheet metal stamping china company, that uses molds and stamping machines to transform sheet metal into different shapes. A flat sheet of metal (often called a blank) is fed into a sheet metal press, which uses tools and die surfaces to shape the metal into a new shape.

Metal stamping china company and the sheet metal stamping china company, that provide stamping services place the material to be stamped between the mold parts, where pressure is used to shape the material and cut it into the final shape required by the product or component.

Punching
Blanking
Embossing
Coining
Bending
Flanging
How To Ensure The Delivery Of High-Quality Metal Stamping Parts To Clients Over Sheet Metal Stamping China Industries?
As the industry-leading metal stamping china company and the sheet metal stamping china company, We have a professional quality control team to check every process in accordance with the quality control plan.

The quality details of all products should be checked before packaging. As the industry-leading metal stamping china company and the sheet metal stamping china company, HONGMING SHENG MFG uses advanced quality inspection equipment. (Support third-party quality inspection team for review)