Metal Bending Services

Quick Prototyping In 24 Hours.

Excellent Quality & Beautiful Surface.

Fast Operation & One-Stop Services.

Real Factory Quote.

1pc - 100.000 Pc High-Volume Processing Capacity.
Looking for the perfect metal bending service? Look no further than our expert team! We specialize in providing high-quality metal bending services that are tailored to meet your specific needs.

With our state-of-the-art equipment and years of experience, we can bend and shape a wide range of metals with precision and accuracy. Whether you need simple bends or complex shapes, we can deliver the results you're looking for.

But that's not all - we pride ourselves on our exceptional customer service, too. From start to finish, our team is dedicated to ensuring your complete satisfaction. We work closely with you to understand your unique requirements and provide personalized solutions that exceed your expectations.

So why wait? Contact us today to learn more about our metal bending services and how we can help you achieve your goals. With our fast turnaround times, competitive pricing, and unparalleled quality, we're confident you'll be impressed. Don't miss out - place your order now!

Non-Disclosure Agreement

Hongming sheng always respects the rights of intellectual property rights and opposes any plagiarism or counterfeiting. Without the approval of the customer, we cannot disclose any relevant information to a third party, including but not limited to product drawings, design plans, product pictures, molds, manufacturing processes, etc. Hongming sheng is willing to sign NDA with customers to protect the interests of both parties.

Sheet Metal Bending Services
HONGMING SHENG provides the most efficient sheet metal bending services to meet the sheet metal bending parts processing of many industries around the world, and obtain more professional and competitive solutions.

HONGMING SHENG has been engaged in sheet metal bending services for 11 years, has rich processing experience and a professional team of experts, and has participated in more than 3000 sheet metal bending projects worldwide.

Sheet metal bending services is a widely used processing process by sheet metal bending companies. It is a cost-effective on-demand solution that converts the 3D files of the product into CNC code, which will accurately create the precision products you need, usually with additional punching, Inlay fasteners, welding, laser cutting services, surface spraying, laser printing, etc., to achieve the final performance and appearance.

As the world class sheet metal bending company, We are engaged in high-quality one-stop sheet metal processing services, from small batches to hundreds of thousands of large batches can be completed efficiently, and deliver 100% qualified products, professional quality inspection team strictly implement ISO9001-2015 quality management . Now, send your product design documents and requirements to HONGMING SHENG Team,and you will get the most competitive quotation over other sheet metal bending china companies ,and to complete the production process plan within a few hours.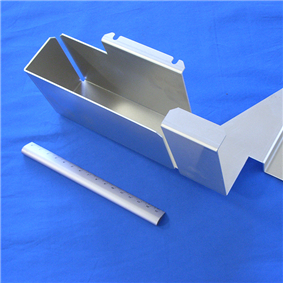 Aluminum Sheet Metal Bending

In general, sheet metal bending services is most commonly applied to the shell or cabinet of the equipment. It is the lowest cost and efficient solution to complete the sheet metal shell product with a flat surface and a perfect appearance. It can be used with welding and inlaid fasteners to quickly realize the design. The assembly can be completed by the sheet metal bending company and delivered to use within one day at the earliest.

---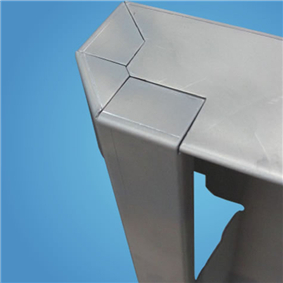 Stainless Steel Sheet Metal Bending

When the equipment is fixed, the best choice is the sheet metal bending bracket, These are manufactured by making use of different engineering processes like die casting, stamping or forging. These are manufactured by the metal bending company and sheet metal bending company. It fully saves material costs, high-efficiency processing, without high mold investment, and can meet high precision requirements.

Reasonable surface treatment increases the corrosion resistance and ornamental properties of the product, which is the most suitable processing method for bracket products. HONGMING SHENG , the trusted metal bending company, provides the best quality of sheet metal bending bracket over other sheet metal bending china companies.
---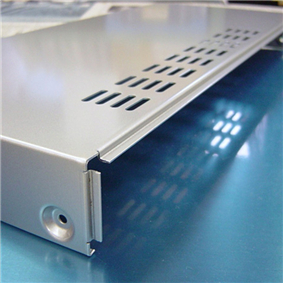 Steel Sheet Metal Bending Panels
Many metal bending company's equipment control panels use stainless steel or aluminum alloy for sheet metal bending services processing. Have perfect surface effect and practicality. The surface can be treated with electroplating, oxidation, laser engraving and LOGO.

The metal bending company keeps up with tight forming resistances and repeatable control through different complex framed calculations. The bending and forming assist with keeping up with the high performance of the sheet metal while limiting the danger of harm to the material.

Performs the services with the metal bending company and the sheet metal bending company's top-quality machines that allow for effective and precise outcomes. It is sufficiently sturdy to withstand high pressures yet at the same time keep up with flexibility and can withstand numerous cruel outdoor conditions like corrosion, moisture, and extreme sunlight.

Sheet metal bending can work with both enormous workpieces and more modest parts that require a higher amount of production with a speedy delivery time. As an industry-leading sheet metal bending china company, HONGMING SHENG ;s bending technique and innovation is very valuable for part solidification and once again specialises for cost reduction. Our design initiative can be applied to profoundly scosmetic, pre-finished, and masked materials over sheet metal bending china industry.

---
Tolerance Standards For Sheet Metal Bending Services
By default, tolerance standards are implemented in accordance with product design drawings.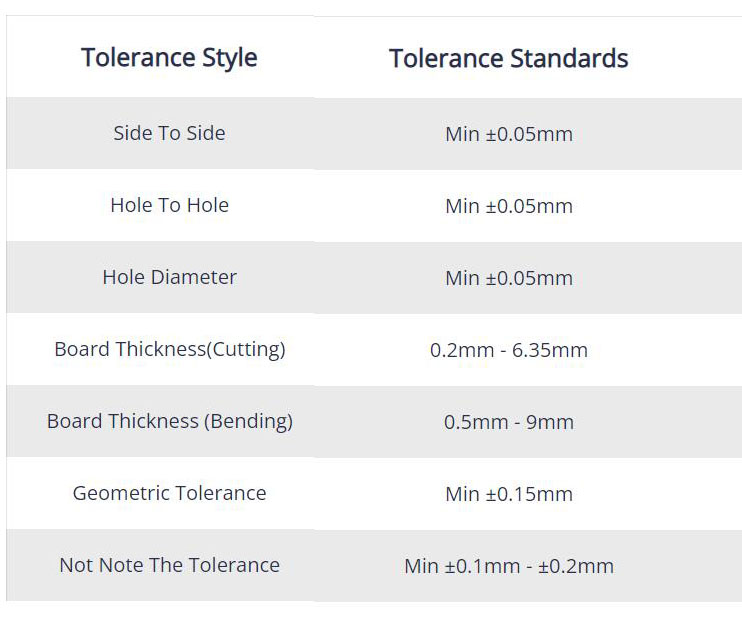 ---
Quality Control Of Metal Bending Parts
Strict quality control is HONGMING SHENG's corporate life. From raw materials to product packaging and transportation, every link is under our supervision, ensuring that 99% of high-quality sheet metal stamping Parts are delivered to customers.
01. Raw Material Quality Inspection

Long-run participation with large steel mills, all materials will have a material examination report by the sheet metal stamping company, HONGMING SHENG . (chemical report and physical report) before they are put into storage.

02. Initial Size Inspection

Sheet metal stamping companies provide metal stamping dies and measure the size of the material to prevent inadequate machining stipend and bad material.
03. Production Interaction Control

Sheet metal stamping companies foster a production plan, stream flow chart, control time mode and designs, and prevent delayed delivery.

04. Mid-Term Dimensional Investigation
Sheet metal stamping company perform product size examinations at each handling mode, study conceivable quality dangers during item processing, and tackle the processing of issue items in time.
05. Final Size Examination
Metal stamping companies perform all dimensional investigations on the completed items and record detailed assessment reports.
06. Surface And Establishment Test Review
Check the surface of the item to prevent surface issues like knocks, scratches and inadequate surface medicines, and perform gathering tests on utilitarian parts to convey items that meet the functionality, to ensure delivering the best quality sheet metal stamping services, over metal stamping china industry.
---
Why Choose
Sheet Metal Bending Services
HONGMING SHENG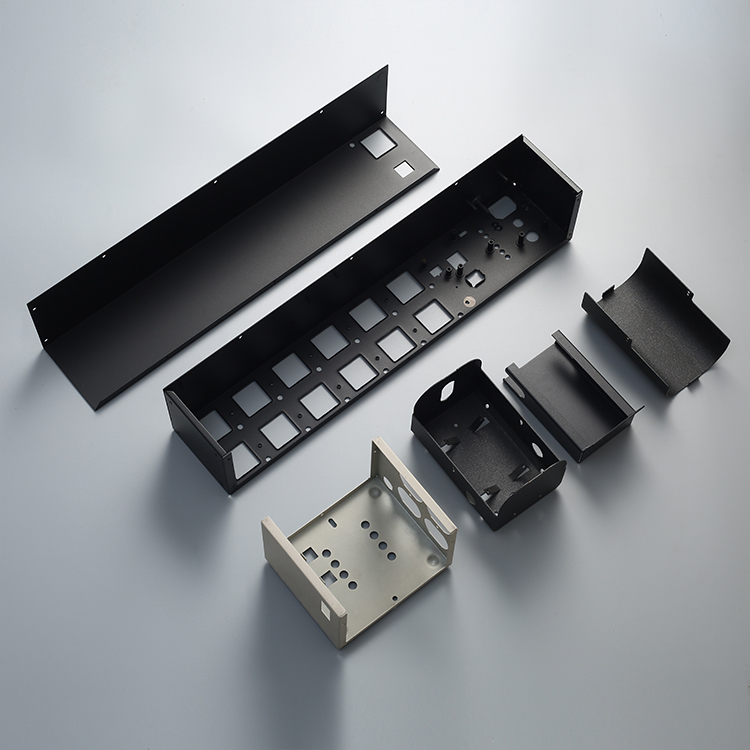 World Class Quality Production : As a industry leading metal bending company, HONGMING SHENG has consistently been an expert group of quality engineers to carry out stricts reviews on our products. Our product qualification rate is as high as ninety five percentage.So you don't have to stress about making bad quality products like those from other sheet metal bending china companies, because the quality is the essence of HONGMING SHENG .

Real Factory Price : Strong internal processing capacity, HONGMING SHENG The sheet metal bending company, can handle all expense utilization, from raw materials to transportation, all means are influenced under our control. We have an established assembling network in the sheet metal bending china industry providing 11 years of professional services. and can get a real quotation from the factory, no mediator space.

On-Time Delivery : Experienced metal bending company such as HONGMING SHENG realizes how to compress time, formulate a complete production processes mechanism, viably and proficiently work, and maximise its assembling capacities as indicated by the production cycle given by client over sheet metal bending china industries.