Metal Cutting Services

Rapid Prototyping Within 1 Day.

On-Demand Processing Services.

Real Factory Quote.

Global Delivery, HONGMING SHENG Trusted By Over 3000 Clients Worldwide
Are you in need of precise, efficient, and reliable metal cutting services? Look no further! Our cutting-edge technology and skilled team of experts are dedicated to providing you with the highest quality results.

Our state-of-the-art equipment allows us to handle projects of all sizes and complexities. From simple cuts to intricate designs, we can tackle any challenge with precision and speed. Our team of professionals takes pride in their attention to detail and commitment to meeting your exact specifications.

Whether you're looking for a one-time project or ongoing production, we are here to help. Our competitive pricing and quick turnaround times ensure that you get the best value for your investment.

Don't settle for anything less than the best. Contact us today to learn more about our metal cutting services and how we can help you achieve your goals. Let us show you why we are the premier choice for metal cutting services.
Get An Instant Quote Now!


Non-Disclosure Agreement

Hongming sheng always respects the rights of intellectual property rights and opposes any plagiarism or counterfeiting. Without the approval of the customer, we cannot disclose any relevant information to a third party, including but not limited to product drawings, design plans, product pictures, molds, manufacturing processes, etc. Hongming sheng is willing to sign NDA with customers to protect the interests of both parties.


HONGMING SHENG provides professional online metal laser cutting services, custom-cutting metal sheets according to product design and usage requirements by metal laser cutting china clients applied to: industrial product parts, decorative materials, and artworks.

The reason why metal laser cutting services are widely provided by metal laser cutting companies in the processing industry is that it has a low-cost and high-efficiency processing process to complete the graphic design of the product by cutting materials.

We have a relatively strong sheet material catalog over other metal laser cutting china competitors, our metal laser cutting services are with more than 99 metal sheets for you to choose from, and complete any product design you want within 30 minutes, including: badges, jewelry, models, artworks, logos, frames, toys, shells , Business cards, and semi-finished materials needed to manufacture metal bending products.

---
Why Choise HONGMING SHENG ?
Promote the development of human industry and build the future of processing through digital processing technology and advanced equipment.
As an industry leading metal laser cutting services company, we have been developing metal laser cutting services for more than 20 years. We focus on providing customers with the services they need and want, that is: on-demand laser cutting processing.
We are always looking for the capacity growth of the company and the technological improvement of our products so that we can cater to all the product needs of our customers.
Precision laser cutting is just one of the many services the metal laser cutting company provides, and one of the ways we can provide you with quality products. No matter which industry you are in, you can rely on our metal laser cutting services to provide you with clean and precise finished products, which are very suitable for your application.
We have always been a leader in the field of metal laser cutting china industry and are always looking for advanced processing methods to expand our services, and our expertise in processing thin sheet metal parts laser cutting and laser etching metal parts is the best in the metal laser cutting china industry.
With years of experience and knowledge, we use multiple materials and understand the complexity of each material. If you are not sure of the processing process that is most suitable for your product, we are happy to provide you with complete technical support services and one-stop digital processing services. You only need to wait for the high-quality products of your metal laser cutting company to be delivered to you.
---


Laser Cutting Services
Material Solution
The real material report and performance test report will be delivered to the customer together with the product.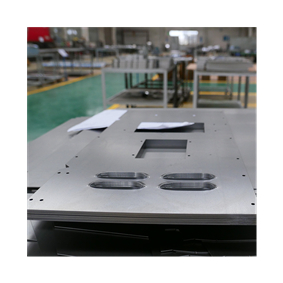 Stainless Steel Laser Cutting Services
Stainless steel laser cutting parts are widely used by the metal laser cutting company because they are easy to cut and will not undergo work hardening or deformation during forming or laser cutting. Some stainless steel alloys are difficult to die-cut, so laser cutting is an ideal choice. Stainless steel can be cut quickly and accurately up to a thickness of 0.625 inches. Laser-cut stainless steel parts are usually free of scum to achieve a smooth surface effect.
---



Aluminum Alloy Laser Cutting Services
Aluminum alloy laser cutting parts are strong, lightweight and corrosion-resistant. Solid-state lasers are usually used to cut aluminum parts to minimize the reflection of the laser beam away from the metal. This allows the metal laser cutting company to reduce the efficiency of the laser beam and increases the cutting time. Cut thin parts with continuous or pulsed laser beams to achieve high accuracy and precise edges on the parts. Use fiber lasers or short pulse lasers to cut thicker parts through sublimation to minimize reflections and maximize the efficiency of the laser beam. Aluminum alloy can be cut to a thickness of up to 0.500″, which is regarded as the best quality standard over other metal laser cutting china companies.
---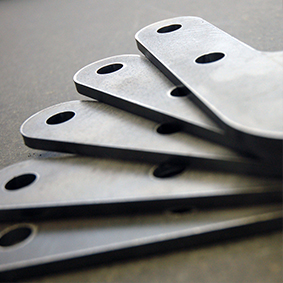 Steel Laser Cutting Services
Low-carbon steel laser cutting parts are used by the metal laser cutting company for features that require strength, high wear resistance and impact resistance. Low carbon steel is also an attractive choice because of its cheap, ductile and ductile properties. They are more prone to deformation and work hardening than other metals. Mild steel is easy to shape and laser cut. CO 2 and fiber lasers are used to cut low-carbon parts and produce some roughness on the parts. Deburring or shot peening may be required to produce a smooth surface.

Mild steel parts can be cut from 0.004″ to 1.00″.
---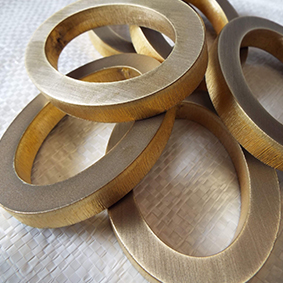 Copper Alloy Laser Cutting Services
There are three types of copper alloys: copper, bronze and brass. Copper is a soft, malleable and malleable metal with thermal and electrical conductivity. Laser cutting of copper alloys provides harder and more useful properties than pure copper, such as stiffness, ductility and machinability. It is widely used in metal laser cutting china industries such as automotive, aerospace, heavy equipment, military, agriculture, medical and power generation.

Copper alloy laser cutting parts can be cut from 0.005 inches to 0.250 inches.
---
Advantages Of

Laser Cutting Services
Cut all types of metals, especially high-carbon steel & wear-resistant steel & stainless steel, and ensure clean surfaces and edges.


Has good repeatability.

Cut the details in the design very well.

It can cut out very complicated plane graphics.

After cutting, clean and neat edges.

Fast and efficient process, competitive cost-effective.

Wide range of materials to meet the needs of various products.

Fast turnover, complete small batch orders within 1 hour, no inventory funds are required.

Very friendly to creative ideas, you can change the design at any time.

Very low cost investment, starting at $1.

The cutting accuracy is very good, and precision accessories can be manufactured.
---
F.A.Q
What's Metal Laser Cutting Services?
Laser cutting is a common modern cutting process. The craftsmanufactured by laser cutting are smooth and scratch-free, which can greatly reduce the impact on the material and improve the quality of the workpiece. However, laser cutting technology also has different classifications. Today, the editor will come to everyone to learn about this modern craft.
Generally speaking, laser cutting can be vaporized cutting and laser melting cutting. Let's talk about laser vaporization cutting first. This method allows a high-density laser beam to directly act on the material structure, and then the temperature rises rapidly in a short period of time, and the material will be reached in a very short period of time. Boiling point. Therefore, the material will slowly begin to vaporize to form a large amount of steam. The steam rises, and the speed of the airflow is quite large. There will be a relatively large cut in the material while flowing out.
Gasification cutting is mainly for some very thin metallic products or some non-metallic products, wood and rubber can be cut in this way.
The other is laser melting and cutting. This technology uses a high-energy laser beam to act on the metal material to generate a lot of heat, which may cause the metal material to melt, and then some non-oxidizing gas coaxial with the beam, so that the gas pressure will be extremely short It becomes larger in time, and a gap is formed in the metal under the action of high pressure.
The energy requirement of laser melting and cutting is relatively small, and only accounts for a small part of vaporization cutting. Generally, it is used for some materials that are not easy to oxidize or some metals with high activity. Stainless steel, titanium and aluminum alloy can be used for this Way to cut. The use of this timely can greatly improve the efficiency of work over many metal laser cutting china industries.

How Long Does It Take You To Order Metal Laser Cutting Parts?
For prototype and short-term laser cutting operations, our standard delivery time is 5 working days, but during the checkout period, when there is enough material inventory, you can choose the same day delivery time. Mulan , the metal laser cutting company guarantees the delivery time you choose at checkout, but we will cut your work as soon as possible.
Can Metal Bending Or Other Forming Be Performed?
Of course, metal sheet laser cutting service is usually used as the most important processing process for processing metal sheets. After the metal sheet is cut, we can perform a series of metal sheet metal forming processing services according to product design, such as: sheet metal bending, metal Stamping, metal deep drawing, metal welding, laser etching, etc.

Why Are Laser Cutting Services Rather Expensive?
It is important to know that laser cutting machines of metal laser cutting china companies tend to run at a higher cost than an engraving machine, and this is due to power consumption and consumables.

Top tier metal laser cutting china companies would see the cutting machine as an investment , you additionally need to factor in support costs. The machine's every day maintenance for the most part shouldn't take longer than 15 minutes and week after week cleaning should apply. The amount of cleaning required will rely upon the materials being utilized, and at times the mirrors or lenses will require a fragile clean while the machine may likewise require realignment. The cleaning of your laser machine's len and mirror might require as long as 60 minutes, including realignment, however this ought not interfere with your organization's production line as this should be possible after working hours.