Postion: Home > Our Service >


Our Service
Professionall Manufacturer

Custom OEM&ODM Metal Producrts
9 Records 1/1 Page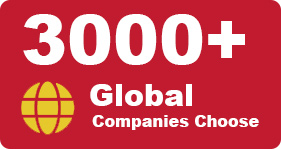 ISO 9001-2015


Quality certification

1 Day


Rapid Prototyping

Low Cost


Real Factory Quote
Free
Parts Design Services

Professional team online technical support, optimized parts design.

Free
Development Testing

Develop products on demand and provide mass production solutions.

Low - Volume
Manufacturing

Without limiting the MOQ, 1 piece can be produced quickly.

CNC & 3D Printingg
Rapid Prototypin

Advanced equipment, professional team, in-house factory, strong raw material warehouse.