12 years in sheet metal fabrication
Material:
Carbon steel, Stainless steel, Aluminum, Galvanized sheet
Thinkness: 0.2mm to 20mm
Finish:
Powder coating, Paint, Anodized, Galvanized, Brush, Mirror
Accept drawing format:
DWG, DXF, PDF, STEP, IGS, SLDFTP etc.
Some photos by our made for you checking(this photos was approved by our customers)
Non-Disclosure Agreement
Hongming sheng always respects the rights of intellectual property rights and opposes any plagiarism or counterfeiting. Without the approval of the customer, we cannot disclose any relevant information to a third party, including but not limited to product drawings, design plans, product pictures, molds, manufacturing processes, etc. Hongming sheng is willing to sign NDA with customers to protect the interests of both parties.

---
Sheet Metal Fabrication Services
Quick Prototyping In A Day.
From 1PC – 500,000 PC Sheet Metal Fabrication Services.
Real Processing Quotation.
Deliver Worldwide.
Top Tier Sheet Metal Fabrication Company, Trusted By 3000+ Clients.


HONGMING SHENG manufacturing group is a Chinese sheet metal fabrication company of professional sheet metal fabrication services, with over 11 years of involvement with sheet metal framing. All work is completed the ISO 9001-2015/TS16949 standards and the products comply with the RoHS standard.

As a sheet metal fabrication china company, we have a professional team composed of professional technicians and raw material manufacturers, providing high-quality precision and quality and rejecting junk products. We use advanced software to control the automated processing process, leading to a good quality of sheet metal fabrication services.

Under great quality control, with sophisticated testing equipment, and the linear accuracy can be as tiny as 0.001-0.0005 inches.The independent rapid production prototype department of a trusted sheet metal fabrication china company, we have the responsibility to help customers develop product designs and quickly produce samples.

We are a One-stop precision sheet metal fabrication services manufacturer, product design, precision turning processing, surface spraying, heat treatment and secondary processing.

China sheet metal fabrication services
Sheet metal fabrication services sales network: North America, Europe, Australia, Africa, Asia and other regions, and maintain a stable cooperative relationship with 1000+ international buyers.

The metal sheet metal forming process is widely used by the top sheet metal fabrication china company. The metal working technology that plastically deforms a thin metal sheet by an external step force, exceeding the material's yield strength, bending and drawing into various complicated shapes without reducing the material itself. Metal sheet metal forming processes generally require the use of high quality molds to obtain the desired metal product, and HONGMING SHENG MFG offers the high quality molds among the competitors in the sheet metal fabrication china industry.

---
Competent Sheet Metal Fabrication Ability
Uncharged Design Services Uncharged Sample Services Uncharged Technical Support
Use pressure to create the required shape of the metal sheet in the mold, and closely fit the metal mold cavity. It has the characteristics of high efficiency and low cost. The stamping forming technology includes: punching, stamping and cutting, bending forming, embossing, Embossing, flanging, etc.

---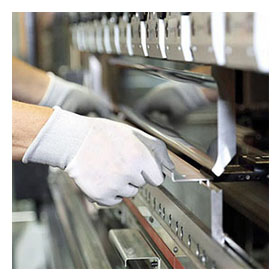 By applying pressure to the metal plate, the ductility of the material is released, and various shapes and angles are created. It is a very efficient and economical sheet metal fabrication services. Relying on CNC programs to achieve higher precision.
---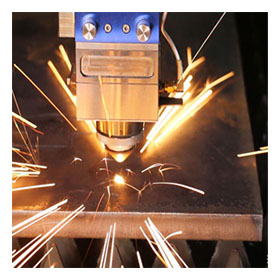 Relying on the laser beam to focus on the cutting line of the plate, the material is instantly heated and melted or vaporized, thereby cutting and separating the material. Mulan MFG has 3000KW-10000kw laser cutting equipment that can cut 30mm thick stainless steel plates or thinner metal plates.
---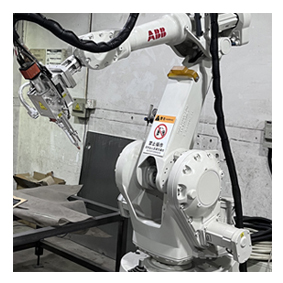 The separated metal materials are melted by a high-temperature welding gun and then re-spliced to assemble them into the desired product shape. Protective gas is used during the welding process to ensure that the process is not polluted and oxidized, so that the welding is firmer and cleaner.

---
Work Shop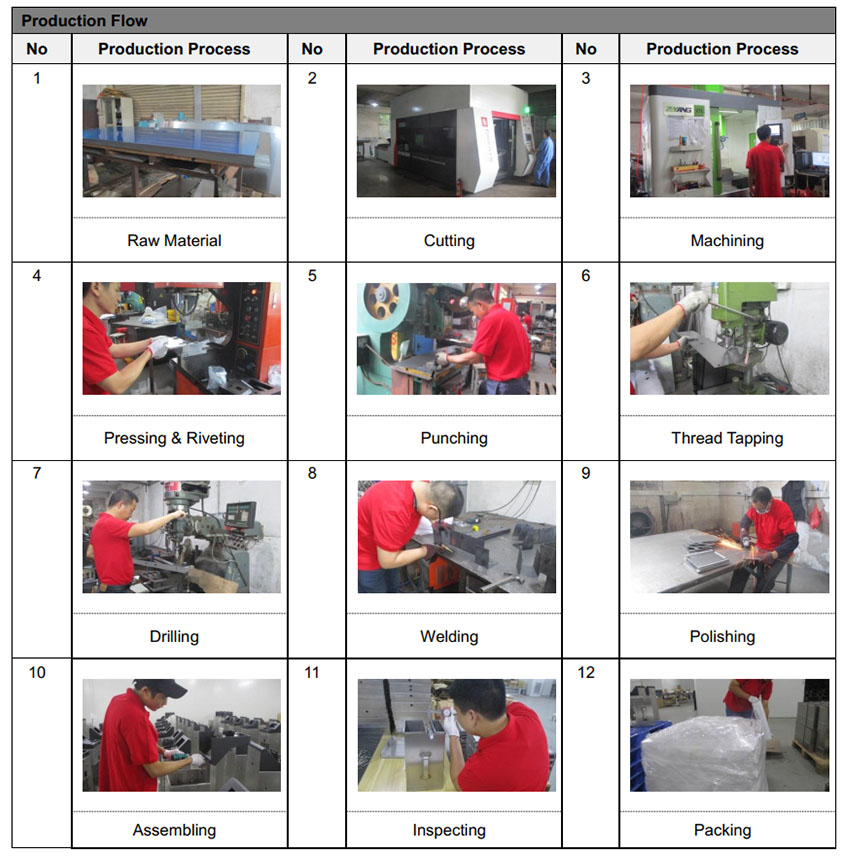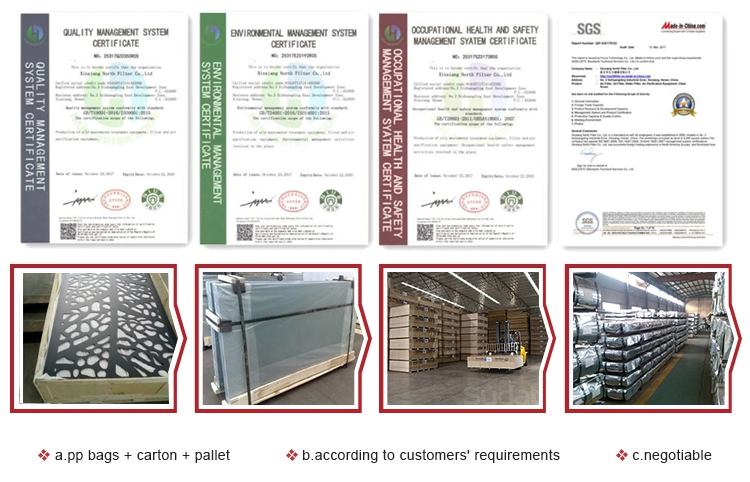 Quality Control Of Sheet Metal Fabrication
Strict quality control is HONGMING SHENG MFG's corporate life. From raw materials to product packaging and transportation, every link is under our supervision, ensuring that 99% of high-quality sheet metal stamping Parts are delivered to customers.
01. Raw Material Quality Inspection

Long-run participation with large steel mills, all materials will have a material examination report by the sheet metal stamping company, HONGMING SHENG MFG. (chemical report and physical report) before they are put into storage.

02. Initial Size Inspection

Before the CNC milling services,Measure the size of the material to prevent insufficient machining allowance and poor material.

03. Production Interaction Control

Develop a production schedule flow chart, control time nodes and production plans, and prevent delayed delivery.

04. Mid-Term Dimensional Investigation
Pay attention to each cnc milling processing node, review possible quality risks during product processing, and stop the processing of problem products in time

05. Final Size Examination
Relying on advanced CMM and other inspection equipment to carry out size inspection on cnc milling parts.

06. Surface And Establishment Test Review
100% shape quality control, and install and test product functions, reject and isolate parts with quality problems such as scratches and unqualified surface treatments.


Sheet Metal Fabrication Guide
As the industry's leading sheet metal fabrication china,

we not only provide competitive factory prices, but also unlimited technical support.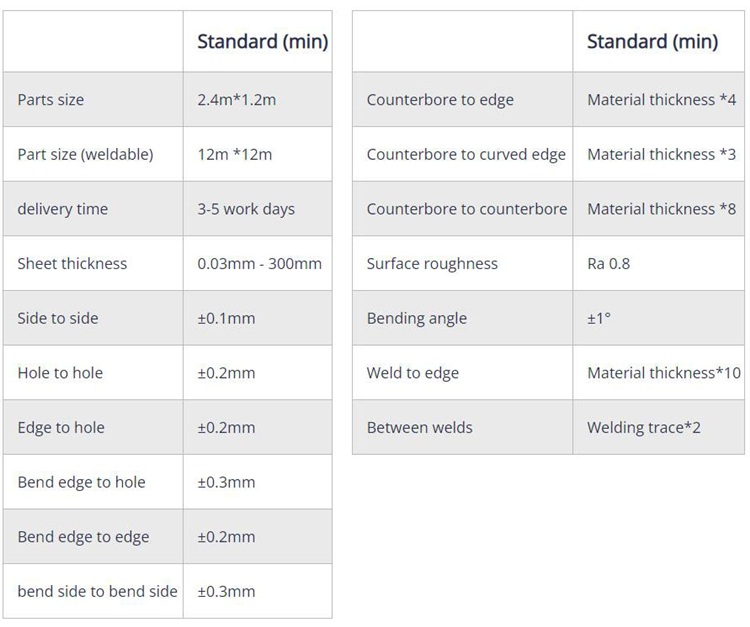 ---


One-shop Materials Solution
The real material report and performance test report will be delivered to the customer together with the product