China mass production cnc machining parts

Hongming sheng is a China CNC precision machining manufacturer and Chinese CNC machining company with state-of-the-art CNC manufacturing factory based in China. We provide China CNC Machining Factory, custom 3-5 axis CNC Machining Services, CNC Milling Services, CNC Turning Services, CNC Grinding Services, Wire EDM Machining and manufacture CNC Machined Parts, CNC Milled Parts and CNC Turned Parts in our China precision CNC machining factory. Hongming sheng is committed to provide you best custom CNC machined parts and CNC machining services at most competitive prices with short lead time and guarantee of 100% free repair or rework for defective parts. You can trust and rely on China CNC Machining Factory for cost-effective and quality high precision 3-5 axis cnc machining, cnc milling, cnc turning, CNC grinding and wire EDM machining for your custom metal and plastic parts or components machining manufacturing.
Looking for high-quality CNC machined parts that can be produced at scale? Look no further! Our mass production CNC machining capabilities are unparalleled, allowing us to produce parts with precision, speed, and efficiency.

We use only the latest technology and top-quality materials to ensure that every part we produce meets your exact specifications. Whether you need a large quantity of identical parts or a smaller run of custom designs, we can handle it all.

Our team of expert technicians and engineers are dedicated to providing you with the best possible service and support. We are committed to delivering your parts on time, every time, and ensuring that you are completely satisfied with the end result.

So why wait? Place your order today and experience the benefits of our mass production CNC machining capabilities for yourself!

Non-Disclosure Agreement

Hongming sheng always respects the rights of intellectual property rights and opposes any plagiarism or counterfeiting. Without the approval of the customer, we cannot disclose any relevant information to a third party, including but not limited to product drawings, design plans, product pictures, molds, manufacturing processes, etc. Hongming sheng is willing to sign NDA with customers to protect the interests of both parties.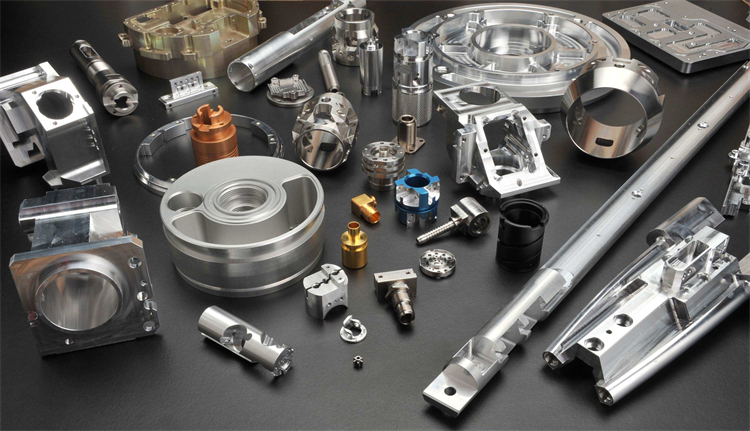 If you are looking for a dedicated high precision machining manufacturer for

CNC machining services

and CNC machined parts manufacturing, Hongming sheng is ready for you. We have highly skilled CNC machining team specialized in challenging complex and high precision machining problem solving. 80% of our team members are skilled technicians. We can help you save the machining cost and increase your competitive edges.

As a customer-oriented high

precision China cnc machining company

with factory quality management system of ISO 9001 and IATF 16949(TS 16949), China CNC Machining Factory team stick to continuous improvement of CNC machined parts and CNC Machining services.

High Precision Machining, Complex Machined Parts, Perfect Quality:


Hongming sheng is equipped with state-of-the-art high precision CNC machining equipment and testing equipment including 3 axis, 4 axis and 5 axis CNC machining centers, CNC lathes, Swiss CNC Machining Centers, precision turning centers, precision grinders, slow wire EDM cutters, precision stamping presses, 2D optical measuring instruments, 3D coordinate measuring machines, height meters, microscopes, roughometres, and metal material detectors, giving us extensive precision CNC machining manufacturing and high quality control capability.
Perfect Quality Starts from Right Raw Material:

To save time and ensure the raw material is 100% correct, Hongming sheng has invested in portable spectrum analyzer for incoming material inspection process. Gun report and inspection video are both available upon your request.


Need Surface Finishing and Secondary Operations?
We can also handle surface finishing and many secondary operations for you. Anodising, Hard Anodizing, High quality UV-proof Hard Anodizing, Chemical Plating, Deburring, Electroplating, Glass Bead Blasting, Hardening, Laser Engraving, Sand Blasting, Spraying, Polishing, Powder coating, Welding, Sub-assembly and custom packaging.

Source High Precision CNC Machined Parts with confidence and Hassle-free

We provides free repair or remake/rework for our machined products with manufacturer defects. All the remake cost including returning and shipping will be on us.
Why should you choose Hongming sheng Factory?

State-of-the-art CNC Machining equipment.

CNC precision machining since 2009.
Rich experience in high precision and complex machining projects.

From 3 axis CNC machining to 5 axis CNC machining.

3D CMM equipped for complex and close/tight tolerance parts.
Prompt response to you within 24 hours.

Quotation for you within 48 hours upon receipt of drawings or samples;

Short lead time for urgent orders.
High quality at reasonable and competitive prices.
No minimum order quantity required.You can try us from 1 off order.
ISO9001 and IATF16949 quality management systems.

A Lifetime study management team.

Continuously investment in Talents, Manufacturing and Inspection equipment.

Guarantees/Warranties: Hongming sheng provides free repair or remake/rework for defective CNC Machined parts manufactured by China CNC Machining Factory. All the repair or remake cost including returning and shipping will be on us.

Modern CNC precision machining for fine machining plus conventional machining for rough machining means cost-effective.

Quite familiar with stainless steel machining.
Devoted to be your long-run precision machining partner not just supplier.

Which industries does Hongming sheng serve?
We is serving Automotive, Aviation,Consumer Electronics, Computer peripheral, Communication, Home Appliances, Industrial Application, Machinery, Medical, Office Equipment, Robots, Storage, Toy and much more. Each month, we delivered millions of parts to our customers both in domestic and overseas.

What is the workable machining materials of Hongming sheng?

We can cnc machine metal and plastics parts or components for you. Machinable materials including but not limited to Aluminum, Brass, Copper, Stainless Steel. Such as AL2014, AL2017, AL5052, AL6061, AL6082, AL7075, SUS201,SUS303, SUS304, SUS316, 316L, 17-4PH, LY12, 65Mn, Cr12, 40CrMo, AL6063 , ST12.03,SS2331, AISI12L14, Y15, 45#, Q275, ABS, Bakelite ,POM, PC, PEEK, Nylon, Teflon and Acrylic.


How to get a instant cnc machining quote from Hongming sheng?

Please send us your part design drawings or samples with your detailed requirements by e-mail, fax or courier. Then we will check the drawings and arrange sales quotation for you within 48 hours. Supported drawing format can be 2D or 3D like JPG, PDF, DWG, DXF, IGES, STP, STEP. Hongming sheng respect your intellectual property. Without your written permission, we will never disclose your drawings and other privacy information to any other third parties. If you have a NDA(Nondisclosure Agreement), just send it to us and we will sign and return it to you.

Looking for a reliable long-term custom precision cnc machined parts manufacturer, supplier and partner in China?

Why not try China CNC Machining Factory?

Welcome factory visit!
More CNC Precision Services from Hongming sheng:
CNC Machining Services,CNC Milling Services,

CNC Turning Service

,Custom CNC Machining,Custom CNC Milling,CNC Lathe Machining, Brass CNC Machining,CNC Metal Machining,Steel CNC Machining,Stainless Steel Machining,CNC Aluminum Machining,CNC Plastic Machining,CNC Milling Aluminum,CNC precision machining,Precision CNC Milling,3 Axis CNC Machining,4 Axis Machining,5 axis CNC Machining,Multi Axis Machining,CNC Machined Parts,CNC Machining Parts,CNC Machined Components,CNC Machined Aluminum,CNC Machining Aerospace,CNC Machining Medical, Prototype CNC Machining, Contract CNC Machining and more.

Get a free quote today from Hongming sheng. We are experts in CNC machined parts manufacturing and

CNC machining services

.