We empoys experienced welders, certified welders and robotic welders. This combination of expertise and accruacy ensure us that we can consistently provide you with world-class qualified welded parts. From simple spot-welds to complex assemblies, we can produce quality weldments in aluminum, carbon steel, stainless steel, and brass.

We welcome all welding metal fabrication orders, from smal, single part orders to large assemblies and multiple run parts. Whether it is just few pieces or it is a full container, we take the responsibility.
Our welding services include 5 robotic welders along with mutiple welding stations, and 5 multiple axis positioners as well as on-site experienced welding inspector.
We invest in our customers by investing in our equipment and craftsmen. Our capabilities and main equipment include:

1. Robotic Welder
Ø5 sets CNC robotic welders
ØMultiple axis positioners
ØTouch-sensing & seam-tracking
ØAluminum, carbon steel, and stainless steel capable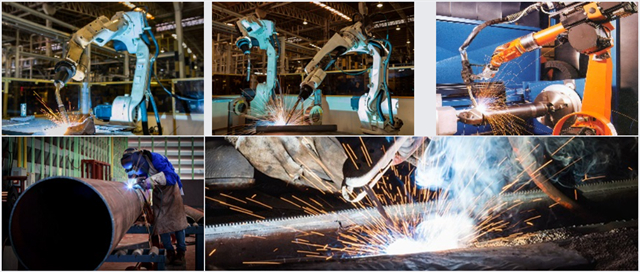 Contact us or email to our sales team directly for your project info@hms1688.com

2. Mig Welding (GMAW & FCAW)

3. Tig Welding (GTAW)

4. Stick Welding (SMAW)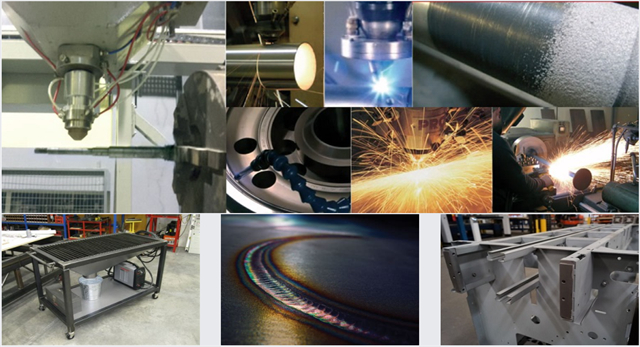 5. Pipe Bending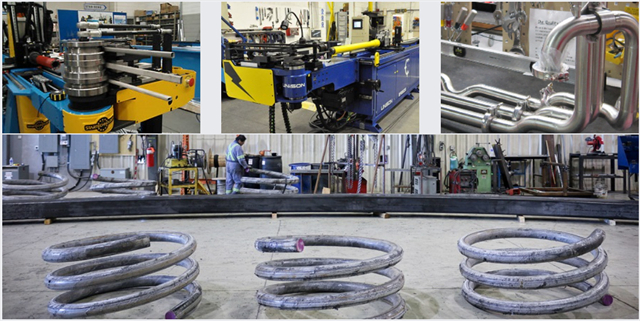 6. Secondary Services

1. Heat treatment to adjust metal physical and chemical properties;

2. Surface treatment: Painting, Powder coating, Zinc plating, Nick plating, Anodizing, Galvanizing, Polishing, etc...

3. Assembly;

4. Customized packaging, oil protection as per needed.