custom sheet metal prototype stamping fabrication manufacturers near me

High-Quality Metal Stamping from Proven Industry Experts
If you are looking for metal prototype fabrication or other high-precision metal stamping services, you can rely on Hongmingsheng. Hongmingsheng is a leader in the metal stamping industry with immense experience in all sheet metal fabrication processes. So, our progressive die stamping services are the most reliable way to create unique sheet metal parts for any application. We also combine our advanced equipment with our expertise in metal stamping to offer rapid prototyping and quick lead times for any project.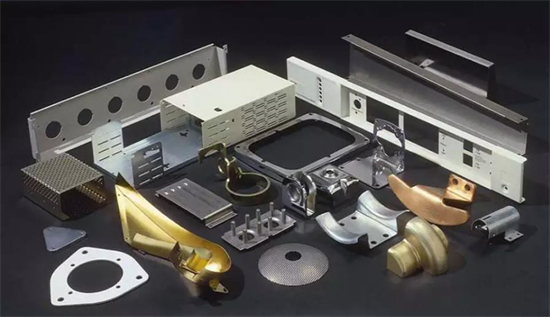 Design and prototyping for new, custom metal products are unique specialties of Hongmingsheng. In fact, we are a leading provider of sheet metal prototyping services in the metal stamping industry. Our expert staff combines countless years of experience in metal stamping to solve any problems prior to creating tooling and die. As a result, we can design metal prototypes more accurately and deliver the components you need.

Furthermore, Hongmingsheng offers the ability to work with existing customer part designs or even develop brand new designs and prototypes from scratch. Our team of metal stamping specialists will work with you from start to finish. We will provide professional design, prototyping, and material selection recommendations. So, you always receive the best possible custom metal fabrication prototype for your application.

---
---
Our Metal Stamping Capabilities | Metal Prototype Fabrication

Choosing Hongmingsheng means you will receive the highest quality metal stampings from proven industry professionals. Most importantly, you get to work with an entirely China-owned and operated company. In fact, Hongmingsheng manufactures all products with domestic raw materials found here in China. So, you can always depend on Hongmingsheng to deliver the metal parts you need.
We offer experience in all areas of precision metal stamping processes. As a result, we can readily develop a full range of both standard and custom metal products. Some of those products include: deep drawn stampings (deep 3D parts) like pots and pans, metal brackets, spring clips, metal clips, exterior building panels (ex. roofs, doors, bonnets, side panels, deck lids and fenders), interior building panels, metal brackets, eyelets, lasers, gauges, radio system components, medical stampings, helicopter parts, vehicle engine parts, weapons parts, navigation systems, landing gears and dimensionally critical panels. Metal stamping is also used to make jewelry, household items and plumbing accessories.

---
---
About Hongmingsheng | Metal Prototype Fabrication

Hongmingsheng is one of the leading progressive stamping die manufacturers in China because we offer the unique ability to satisfy performance requirements for any metal stamping project. In fact, Hongmingsheng is a leading supplier of high-quality metal parts to a wide range of industries bearings, hardware, gas distribution, and more!

Here at Hongmingsheng, we maintain and unyielding dedication to quality and precision. So, we can manufacture parts that fulfill the needs of distinguished national and international clients. If you need a reliable company for metal prototype fabrication or other metal stamping services, contact Hongmingsheng today to start discussing your next project.